Whether you getting ready to enjoy your new PS4 slim, or you've been gaming since launch, you're sure to appreciate all the little tricks your console can do. Here are some cool tips that'll help refine your console experience.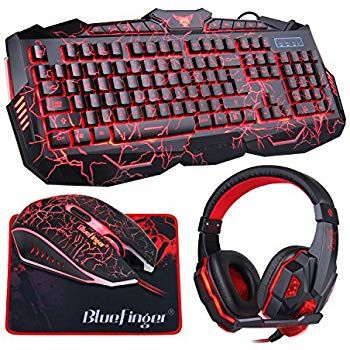 1) Hook up a keyboard and mouse
Using a keyboard and mouse with your PS4 is as easy as plugging them into the front of your console. It's not the perfect solution for guiding Nathan Drake through Uncharted 4, but if you're doing some form-filling or web browsing then it's a lot easier than fiddling around with the DualShock 4. Most devices will work with no extra configuration required.
2) Use the PlayStation app for messaging
Sony has a couple of PlayStation apps available for Android and iOS that let you use your mobile as a handy second screen for your console. One of the best features of these apps is the messaging component. You can use it to chat to fellow gamers without having to switch from gameplay on the PS4 or even have your console switched on at all.
Some games support the use of the mobile app as a second screen, and you can also use it as a remote control for your PS4 as well. With both phone and console on the same network, choose Settings, PlayStation App Connection Settings and Add Device on your PS4, then Connect to PS4 and Second Screen from inside the mobile app.
3) Turn on voice commands
If you want to be able to control the console using your voice, you need a headset with a microphone, or you can use the microphone in the PlayStation Camera.
Go to Settings then System and ensure the Operate PS4 with Voice option is enabled on the Voice Operation Settings menu. From the same screen, you can get help with using the feature as well as see a full list of supported commands: it lets you breeze through menus, take screenshots, launch apps and menus, turn off the PS4 and more besides.
4) Save games to USB
If you're upgrading your PS4's hard drive, playing on someone else's machine, or planning to backup your precious gaming achievements, it's easy enough to transfer your saved game data to a connected USB drive or external hard drive. Importing data back the other way (on a new machine for example) is equally straightforward.
From Settings choose Application Saved Data Management and you get the options to move data between the local PS4, your connected USB drive, and the PlayStation Plus online locker. You can also transfer screenshots to a USB device by choosing Capture Gallery from the main PS4 menu, browsing to the images and hitting Options.
5) Play all of your media files
If you can get a USB stick or external drive hooked up to your PS4, then you can play media files off it. Just make sure the drive in question is FAT32 formatted (rather than NTFS), that your files are stored in folders, and that they're saved with the correct codecs. The likes of MKV, AVI, MP4, JPEG, BMP, MP3, and AAC are all supported, Sony says.
It's not the only option for getting your media files on your Sony gaming console. The ever-wonderful Plex app is one way of getting content from your computer to your PS4 (and it's free), but if you want a slightly more complex route then you can set up a DLNA server and use this to beam music, video and photos over to the PlayStation.